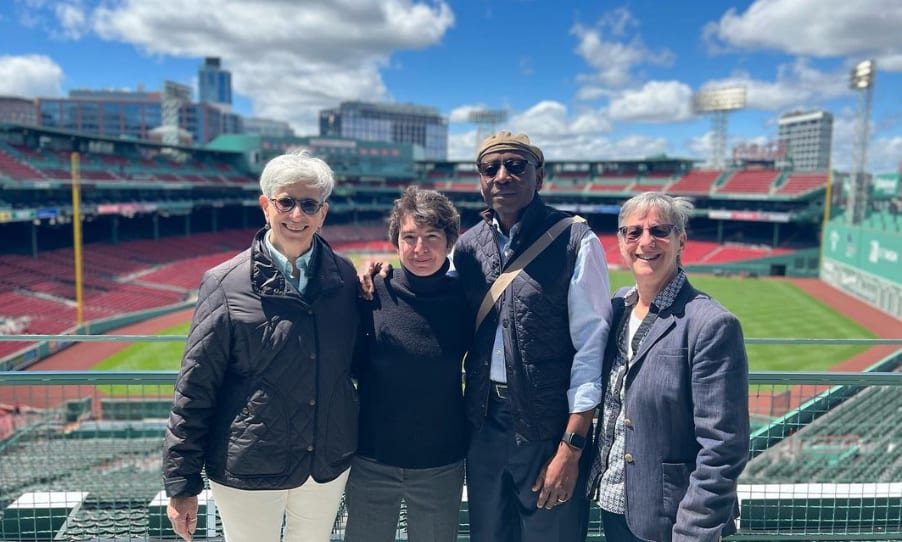 Join us in commemorating a remarkable milestone as we proudly co-chair Ethos' 50th-anniversary celebration, Where The Heart Is, at historic Fenway Park on September 28th. To reserve your tickets to the event or make a donation in any amount visit Ethos.org.
Ethos, a distinguished Jamaica Plain-based non-profit organization, has been diligently providing essential services for elderly and disabled people, empowering them to lead lives of dignity and independence.
The Significance of Ethos
Many of us have faced the challenge of caring for aging parents. When our parents needed more assistance, we were able to hire caretakers, spend cherished moments with them, and advocate for their every need. However, not all elders have family and friends to rely on. Ethos' work addresses this critical need. We are deeply honored that Ethos invited us to co-chair their event this September, as their work has deep personal meaning for both of us.
Discovering Ethos
Ethos offers a broad range of services that promote the dignity and independence of almost 3,000 elderly and disabled people from all walks of life. As a state Aging Services Access Point, Ethos plays a pivotal role in providing essential support through home care, meal programs, personal care services, nutrition guidance, financial management programs, and ongoing counseling to help seniors live their best life.
Rooted in Care and Compassion
Throughout years of growth and expansion, Ethos has remained firmly rooted in the principles of care, compassion, and community that guided its founders. Ethos is a pioneer in tackling the many challenges that confront elders who want to age in place and avoid premature placement in nursing homes.
Embracing Diversity and Supporting LGBTQ+ Elders
Among the many aspects that inspire us about Ethos is its unwavering dedication to creating safe and inclusive spaces for LGBTQ+ elders. Ethos recognizes the unique challenges faced by older adults in our community, who may not have traditional support systems like spouses or children to rely on. To address this need, Ethos sponsors a variety of events that provide safe and affirming environments where LGBTQ+ seniors can forge friendships, strengthen support networks, and build resilience. Ethos' work ensures that all seniors receive the support they need to age gracefully within their communities and among peers.
Join Us in Celebrating
Please join us in celebrating Ethos' 50 years of dedicated service to our community. Where The Heart Is is sure to be a memorable evening at a truly extraordinary venue. By participating in this joyous celebration, you not only honor Ethos' unwavering efforts but also contribute to fostering a stronger, more compassionate community for our beloved seniors. Together, we can make a profound difference in the lives of others, and create a community where the heart truly finds its home.
To reserve your tickets to the event or make a donation in any amount visit Ethos.org or click on the donate button below.