Buying a home may be the most significant investment you'll ever make. While you might have a clear picture of what your future home should look like the process for financing your home might look a little murky. The path to homeownership shouldn't be complicated and stressful. When you work with us, we will support you through every step on the purchase and financing process.
Work with an established lender
Before you begin your search one of the first steps is to meet with a lender to discuss financing and get a mortgage pre-approval for a home loan. We work with some of the best lenders in the industry and can connect you to a seasoned professional.
A knowledgeable lender can be your best ally when searching for a home. The lender will review your income and credit history to determine how much a bank will be willing to lend to you. Once we have your pre-approval, we will work with you to establish a price range for your home search.


Ask your lender about special programs and loan requirements
How quickly will I be fully approved for the loan?
Am I eligible for any first-time homebuyer tax credits?
What is the maximum amount the lender will allow for seller/closing credits?
Will my loan program require additional inspections?
Determine what you can afford
Most lenders offer a variety of mortgage options with different terms and interest rates. They will look at your credit, all accounts, income, and debt history to calculate what you can realistically afford and suggest programs that are right for you.
Figure out how much cash you have for a down payment.
Check your credit score and determine if you need to take action to remediate.
Calculate how much you'd be comfortable spending.
Consider your lifestyle and how this purchase may impact your monthly budget.


A
mortgage calculator
may help you understand how the mortgage rate and deposit amount can impact your monthly payment. While this information is preliminary, and mortgage rates change daily, a calculator can be a helpful tool.
Once you know how much you can afford, you can begin your search with confidence.
Getting Started
Still have questions? We recorded a homebuyer video just for you. We partnered with the acclaimed Shant Banosian Team of Gauranteed Rate to walk you through the process of buying and financing a home step by step.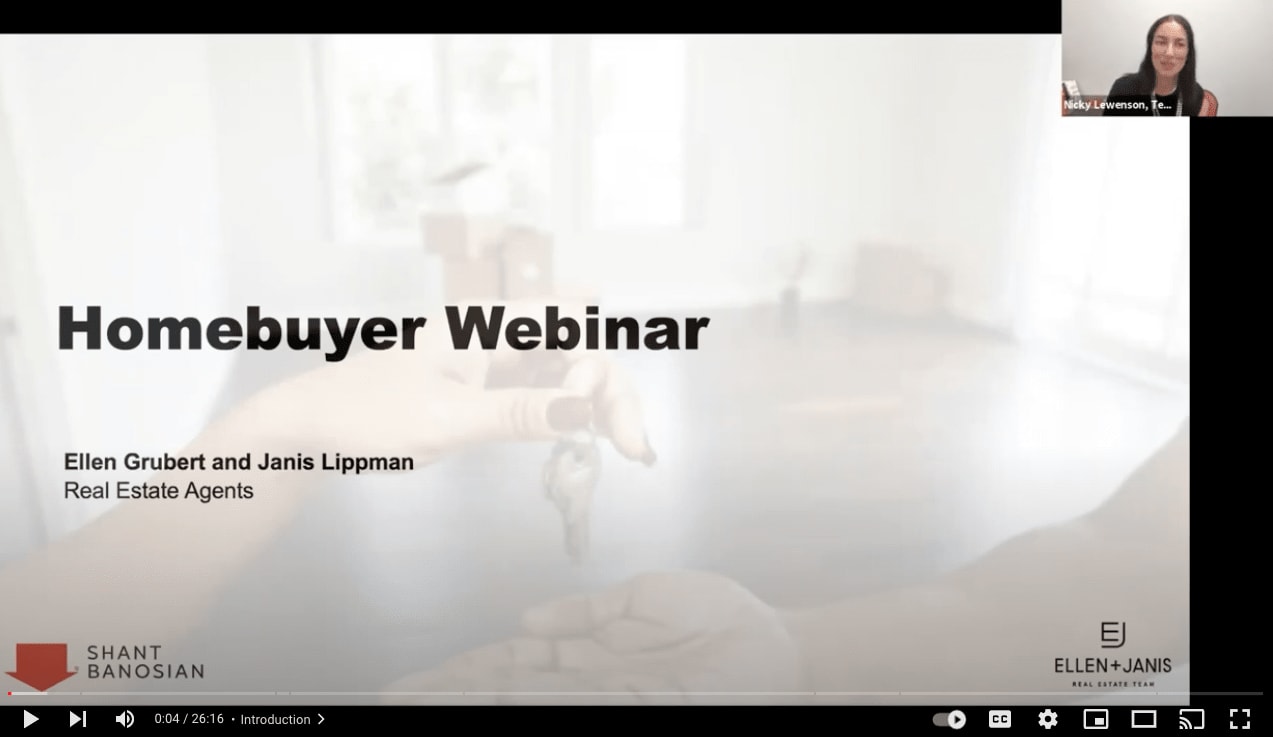 For over two decades we have helped hundreds of people find the perfect home. Where you're a first time buy or season homeowner, we'll help you develop a winning strategy based on your needs, interests and budget.
And, just as each home is special and different, every home search is unique. Feel free to reach out at any time with questions. We're here to help.