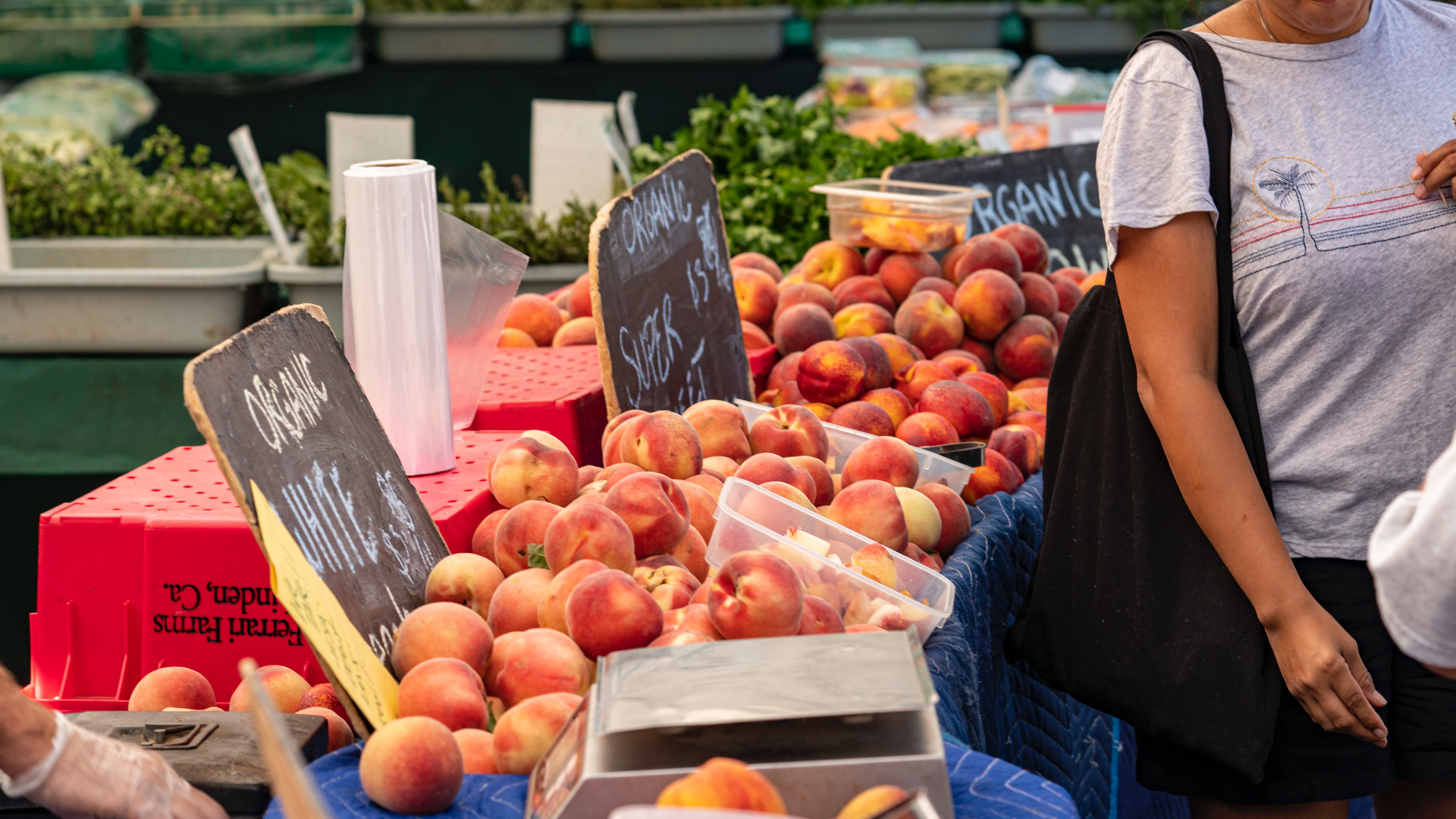 ​​​​​​​​​​​​​​Farmers' markets are a New England tradition and a pleasant way to spend part of a summer day. Whether you're shopping for produce, baked goods or specialty items, Boston's best farmers' markets make it easy to buy fresh, nutritious food while supporting the local economy. Here are a few of our favorite summer markets.
Boston Public Market was the first in the United States to require sellers to offer all-locally-grown food.  The year-round marketplace features 35 artisans and food producers offering fresh produce, meats, prepared foods, baked goods and specialty items. BPM is located in Boston's emerging Market District next to the historic Haymarket open-air fruit and vegetable market.
Location: 100 Hanover Street, Boston 
Hours: Year round, Monday-Saturday 8:00 am – 8:00 pm and Sunday 10:00 am – 6:00 pm 
West Roxbury Farmers' Market is a collaboration between Temple HBT, Theodore Parker Church and West Roxbury Main Streets. In addition to the fresh produce you'll find fish and seafood from Cape Cod and entertainment, food trucks and activities for the whole family.  
Location: 1857 Centre Street at Corey Street, West Roxbury
Hours: Sunday, June to October, 11:00 am – 2:00 pm 
Roslindale Farmers' Market has been a source for local produce for over 30 years. You'll find more than 30 farms and specialty food vendors in beautifully refurbished Adam's Park. We're proud to sponsor this fabulous local market. Don't forget to support at the many wonderful business adjacent to the park. 
Location: Adams Park, Roslindale Village 
Hours: Saturdays, June – November, 9:00 am – 1:00 pm 
Jamaica Plain Farmers' Market is located in the heart of the JP business district on Centre Street and offers some of the freshest local produce but no non-food items. The market was created in 1984 by members of the JP community and is now spearheaded by Stillman's Farm in Lunenberg. While space is limited you'll find a wonderful selection of the local produce and specialty items. For a special treat, look for Alex's Ugly Sauce. 
Location: Bank of America parking lot, 677 Centre Street, Jamaica Plain
Hours: Saturdays, May – November, 12:00 pm – 3:00 pm
Tuesdays, June – October, 12:00 pm – 5:00 pm 
Egleston Farmers' Market is a volunteer lead initiative committed making local, healthy food accessible to the Jamaica Plain and Roxbury community. The market brings together neighbors, farmers and food lovers from throughout the Boston area. 
Location: JPNDC lot, Germania Street, Jamaica Plain 
Hours: Saturdays, May – November, 10:00 am – 2:00 pm 


The Brookline Farmers' Market has been thriving in Coolidge Corner for over 30 years and brings together a diverse and eclectic group of local growers, producers and artisans. Enjoy Japanese vegetables from Assawaga Farm, fresh ravioli and farmstead sauces from Valicenti Pasta Farm, an luscious ice cream from Trombetta's Farm. Most products are made in Massachusetts or New England. 
Location: Coolidge Corner at the Centre Street parking lot
Hours: Thursdays, June – November, 1:30 pm – 6:30 pm
We could go on and on about the farm to table options in and around Jamaica Plain. We're lucky to have access to delicious, nutritious food made by people who really care about quality and sustainably. Where will you be shopping or locally grown products this summer? Share your recommendations by email to
[email protected]
and we'll pass them along to the community. We'd love to hear from you!