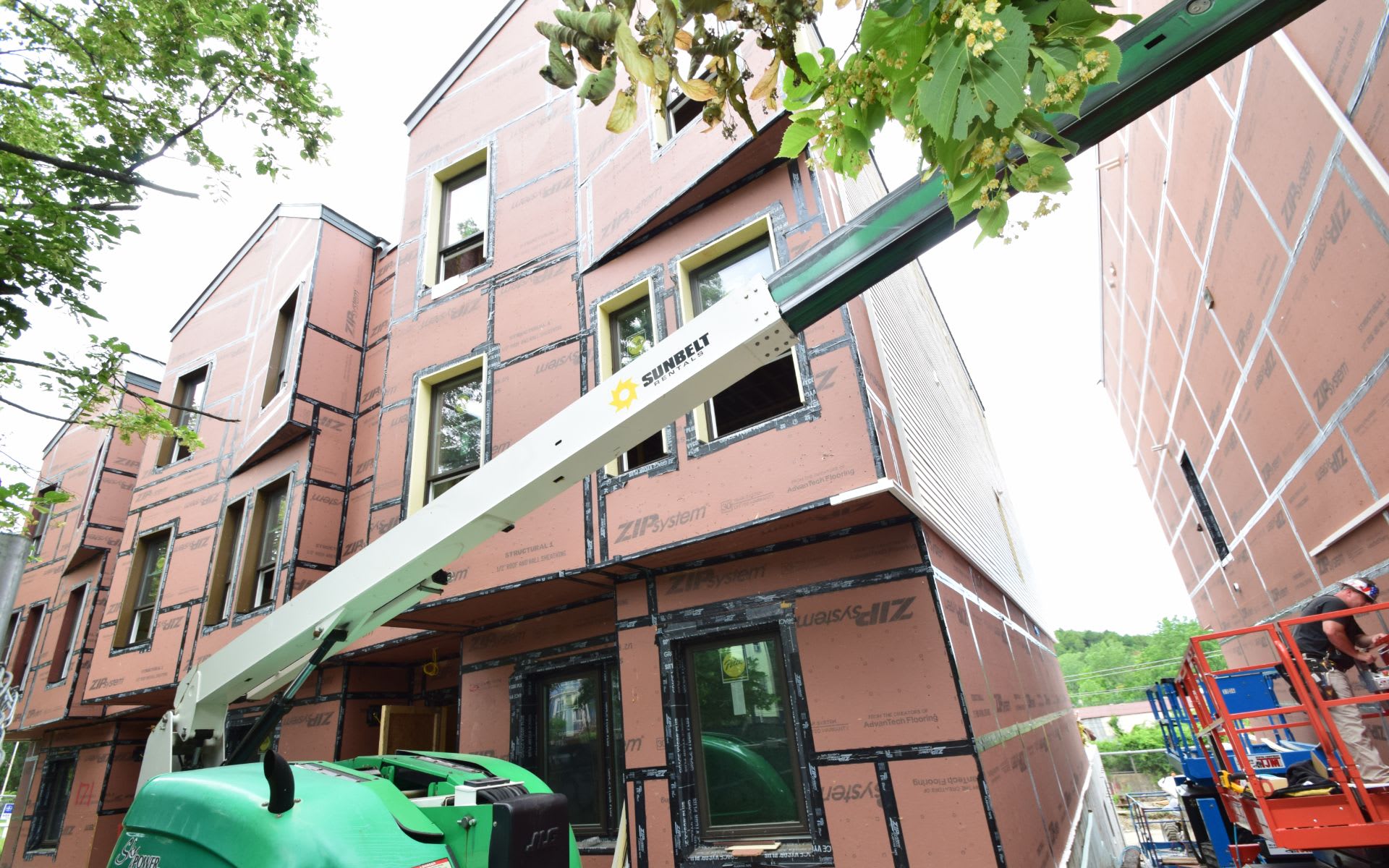 If you've been looking for a condo in Jamaica Plain you know that low inventory is one of the most significant challenges facing the real estate market today. While demand for homes remains strong, population growth has outpaced new home construction in Boston and major urban areas across the country. In Jamaica Plain, new apartment construction continues at a brisk pace but new multi-unit condo development has been fairly limited.
This spring our team began marketing one of the few new construction condo developments in the Forest Hills neighborhood. Tilia Jamaica Plain is a 24-unit, 5 building complex that will add much-needed inventory to the Jamaica Plain market. Located 5- minutes from the MBTA Orange Line Forest Hills Station, the project will transform an under-utilized lot into a vibrant, environmentally-friendly residential community. These 2 and 3 bedroom condos range in size from 828 square feet to 1,825 spare feet and have designer finishes, high-end appliances, private decks, and garage parking. Located 20-minutes from downtown Boston by train, Tilia offers access to 17 commuter rail and bus lines. The units will have LEED certifiable features including double insulated walls, triple pane windows, and high-efficiency heating and cooling systems. Some units even have electric car charging stations.
While one new development won't solve Boston's housing shortage, this project is a step in the right direction. Tilia provides transit-oriented, environmentally friendly housing that meets the needs of homebuyers who want to live close to all that Jamaica Plain has to offer. If you'd like to tour the project or visit our office to review finishes, don't hesitate to
reach out to us today
.